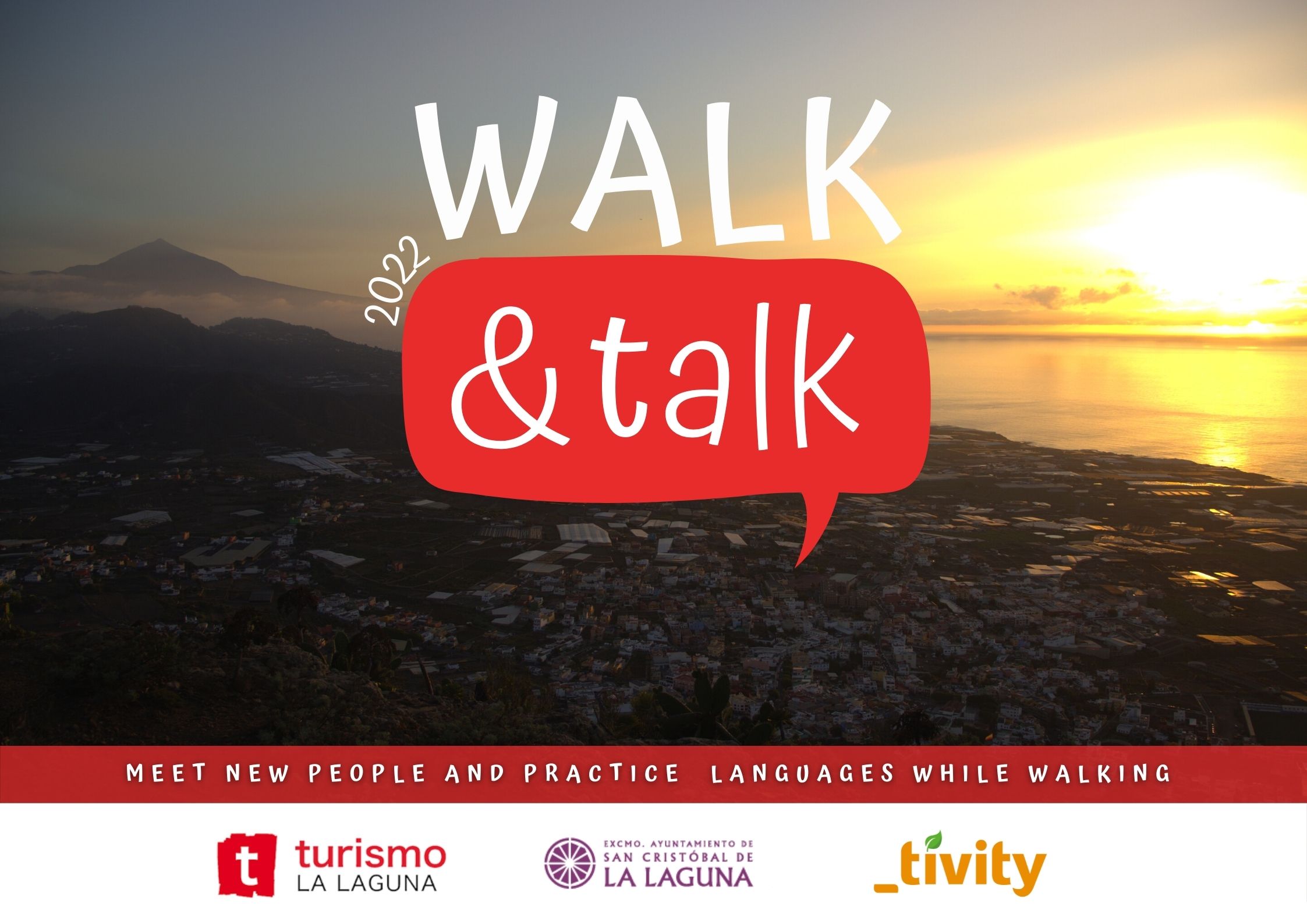 Digital Nomads: Atlantic Sunset. Tegueste <> Mesa de Tejina

Languages:

Spanish, English, French, German...

Ideal for:

Locals and foreign residents
Welcome to the second edition of "Walk & Talk», activities  to practice languages 🗣️ and get to know new people 🫂 while walking. This program of activities is possible thanks to the Department of Tourism of the City of La Laguna.
Note: Reservations will be opened exactly one week before the date of the activity. The activities are free of charge but, to confirm your reservation, a small donation will be requested (minimum €2) for any of the NGOs that appear on the list.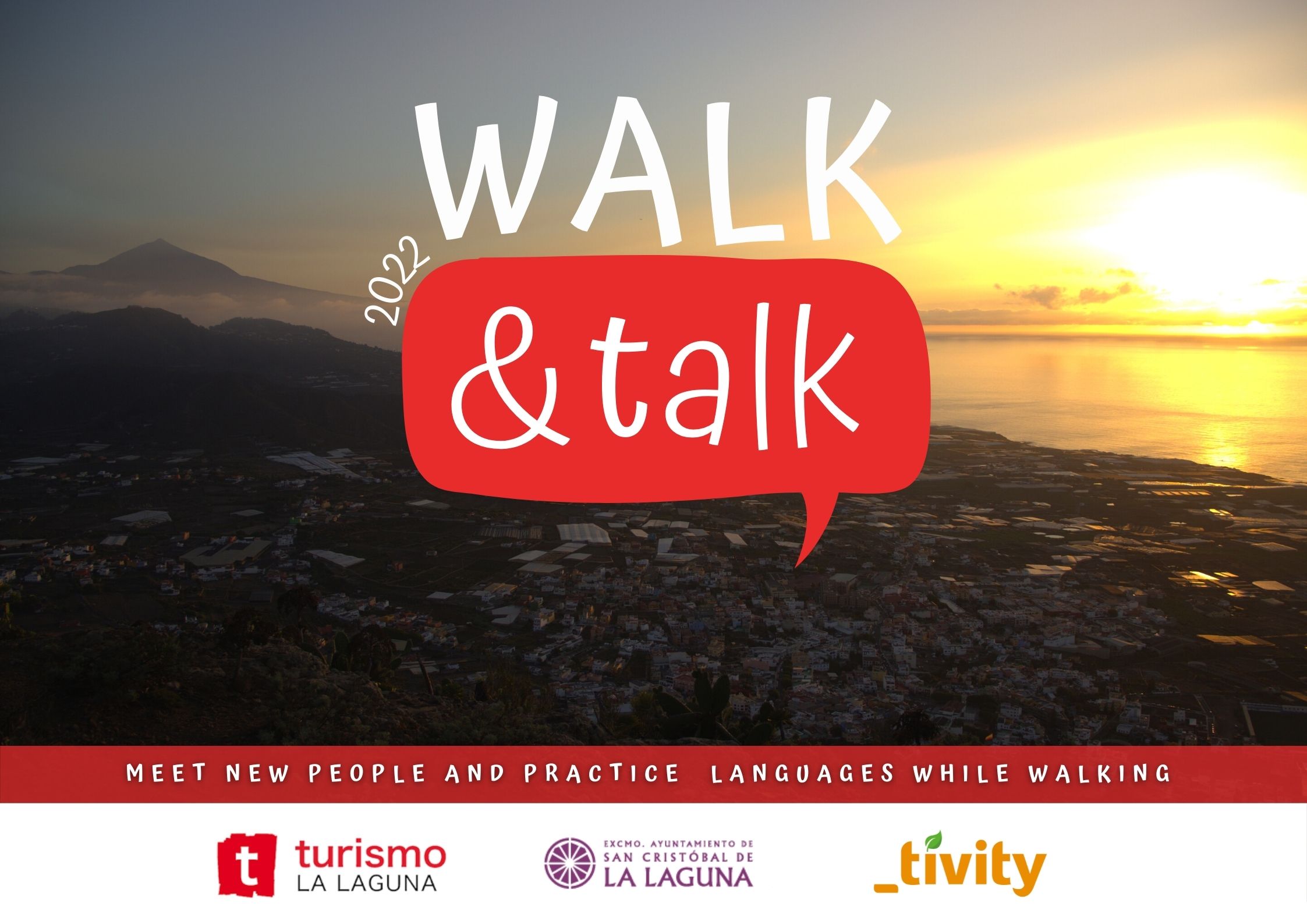 🌅 Digital Nomads: Atlantic Sunset. Tegueste <> Mesa de Tejina
💬 Description
🚶🏻‍♀️We invite you to enjoy one of the best views over the north coast of Tenerife and a spectacular sunset. We will return at night, walking under the stars 🌌
Meeting point: 🕙18:00 📌Plaza de San Marcos (Tegueste) – Circular 🚌 You can get to Tegueste with bus 050 that leaves at 17:00 from the Intercambiador La Laguna. For more information on lines and schedules visit www.titsa.com
👥 The activity is designed as a tandem or language exchange  in which, through a series of dynamics and games, you will practice the language or languages that you want. ☝🏻IMPORTANT! Do not forget to write in the «Comments» section of the reservation the language (or languages) you would like to practice.
➡️ 6 km / 3.5 h.  ATTENTION! The hike has a MEDIUM difficulty and there is a part that can cause VERTIGO. It's not recommend for those who do not hike or exercise regularly, as well as those who suffer from vertigo.
🎒Don't forget…

Suitable clothing and footwear for walking
Enough food and water

Flashlight or headlamp
🚯 Walk without leaving a trace. Remember, you are also part of the conservation of the natural spaces of La Laguna.
✅ BOOK YOUR SPOT NOW

1️⃣ Submit your reservation on the website.
2️⃣ When your reservation is accepted you will receive a confirmation email.
3️⃣ MAKE YOUR DONATION. The conflict in Ukraine has forced hundreds of thousands of people to flee their homes. With the intention of helping those NGOs and organizations that work with people in vulnerable situations and reduce the humanitarian impact of this and other crises, the following donation channels are proposed:
Once the donation has been made, you can send us the receipt by email (tivitycanarias@gmail.com) or WhatsApp (623 00 49 70) and your reservation will be finally confirmed.
Thank you very much, we are looking forward to seeing you soon!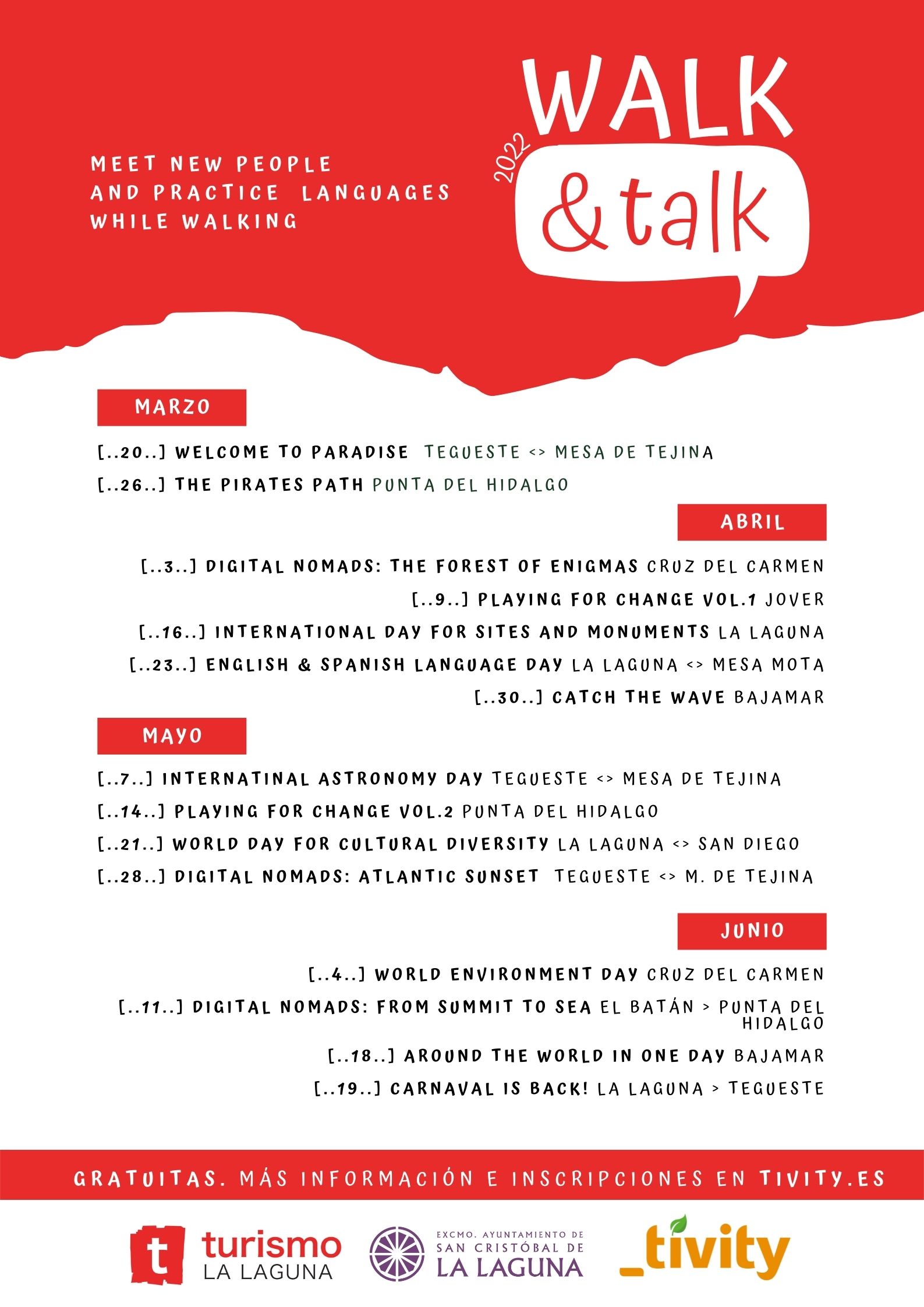 No results found.