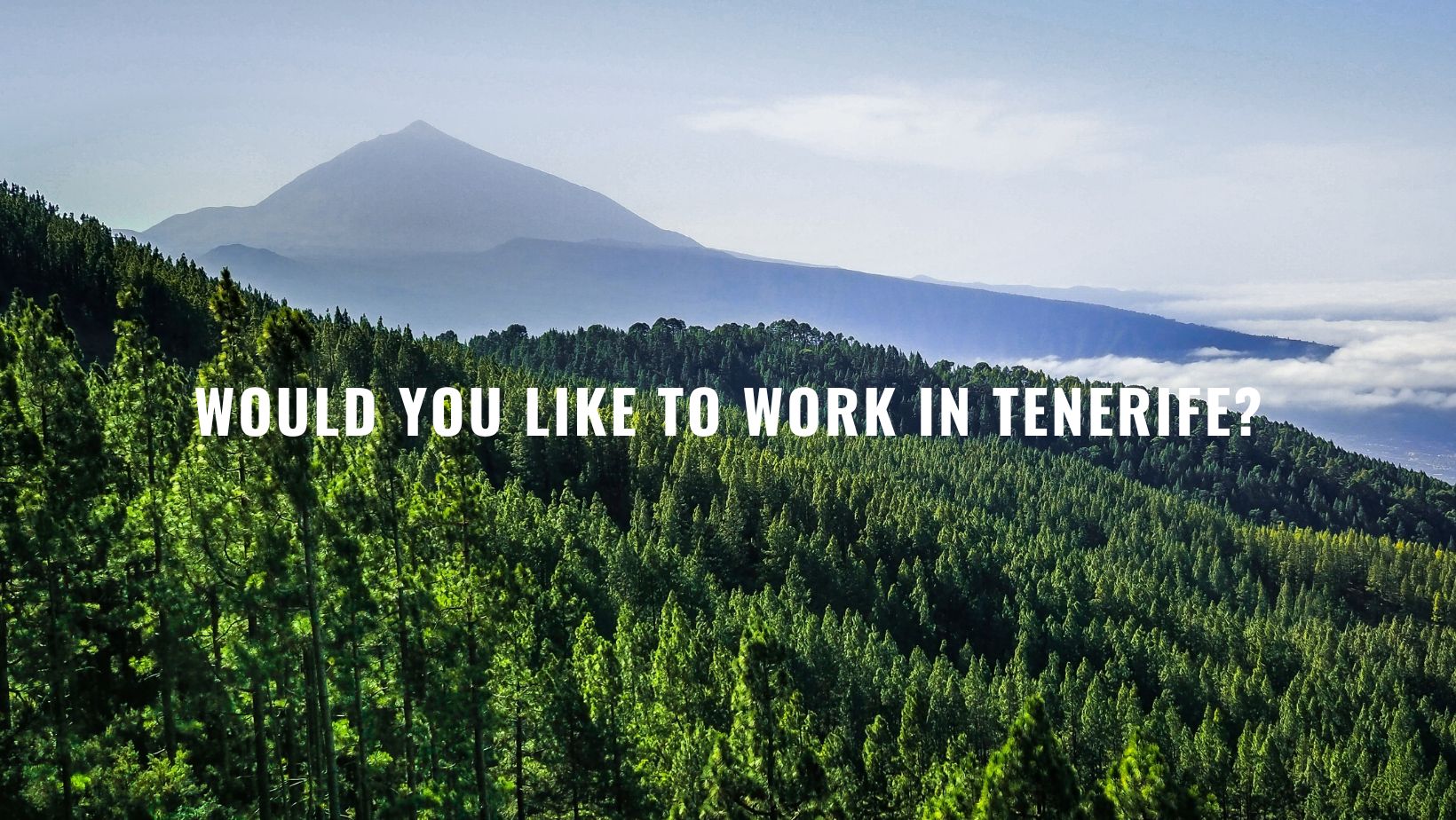 Looking for a new collaborator

Ideal for:

New or aspiring Entrepreneurs
📢

Looking for a new collaborator

📢
🇪🇺

Erasmus for Young Entrepreneurs

🇪🇺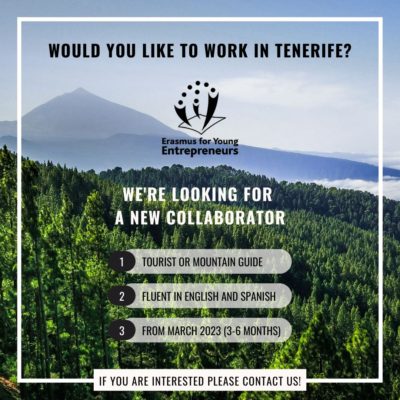 Are you are a new or aspiring entrepreneur? Are you firmly planning to start your own business or have you less than 3 years of total entrepreneurial experience? Would you like to work on sustainable tourism and environmental activities in a start-up based in Tenerife?
We are looking for a new collaborator under the Erasmus for Young Entrepreneurs (EYE) program!
EYE is a European exchange program between experienced and new entrepreneurs. To learn more about the program ➡️ https://www.erasmus-entrepreneurs.eu/
Conditions:
Staying minimum for 3, and up to 6 months.

Starting from February/March 2024.

Grant: 1100€/month.

You are firmly planning to start a business, based on a viable business plan; or you have less than 3 years of total entrepreneurial experience.

You are a European citizen, and in case you are Spanish you must have lived the last 6 months abroad.
Working tasks:
Create and execute new activities for environmental education.
Help in the task of guiding groups in hiking activities.

Commercialization of products.

Marketing and communication tasks.

Design of new products and improvement of actual ones.

Create an European collaborator network.
Preferred background (not compulsory):
Studies: Tour guide, Tourism, Biology, Environmental Sciences, Marketing & Commerce.

Languages: English (required). Spanish and German would be a plus.

Active person with self-initiative

Problem solving skills and commitment at work.
What we do offer:
Direct mentoring during your whole stay.

Relocation help and support for finding accommodation.
To learn more about our company and our activities ➡️  www.tivitycanarias.com
What you need to do:
Read more about the Erasmus Young Entrepreneur (EYE) Program to know if you are eligible to apply, and learn about the application process: erasmus-entrepreneurs.eu
Fill in our form: https://forms.gle/ikgqMZbMC7oHsfVQ6
Have a short interview with us, if you're selected.
Contact the organization responsible for the EYE Program in your country to guide you through the process.
Apply to the program in the country where you have lived for the last year by preparing a business plan and a project description.
Once your funding request is approved, we will discuss the details of the project to be carried out together.
Come to Tenerife, and start working with us!
If you want to apply, please fill in this form and we will contact you!  https://forms.gle/ikgqMZbMC7oHsfVQ6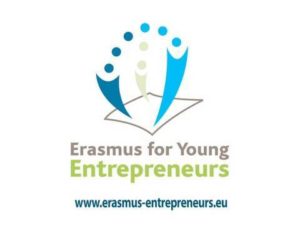 No results found.
Las reservas están cerradas para este evento.