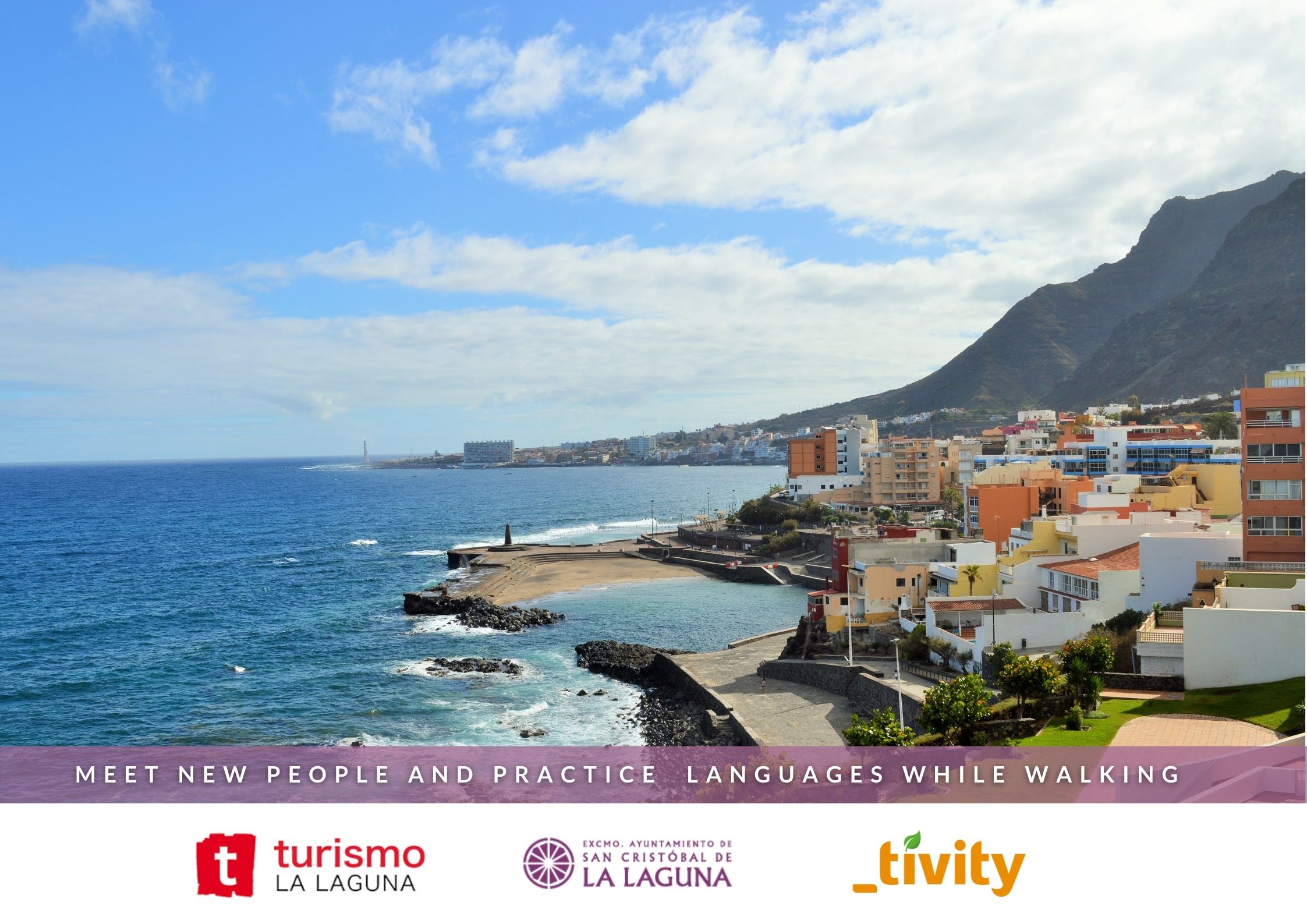 WALK & TALK: Free as de ocean (Bajamar)

Languages:

Spanish, English, French, German...

Ideal for:

Locals and foreign residents
Welcome to the "Walk & Talk" program, activities whose main goal is to practice languages, get to know new people and discover La Laguna while walking.
This program is possible thanks to the Department of Tourism of the City of La Laguna.
Note: Reservations will be opened exactly one week before the date of the activity. The activities are free of charge but, to confirm your reservation, a small donation (€ 2) will be requested to help those affected by the La Palma eruption.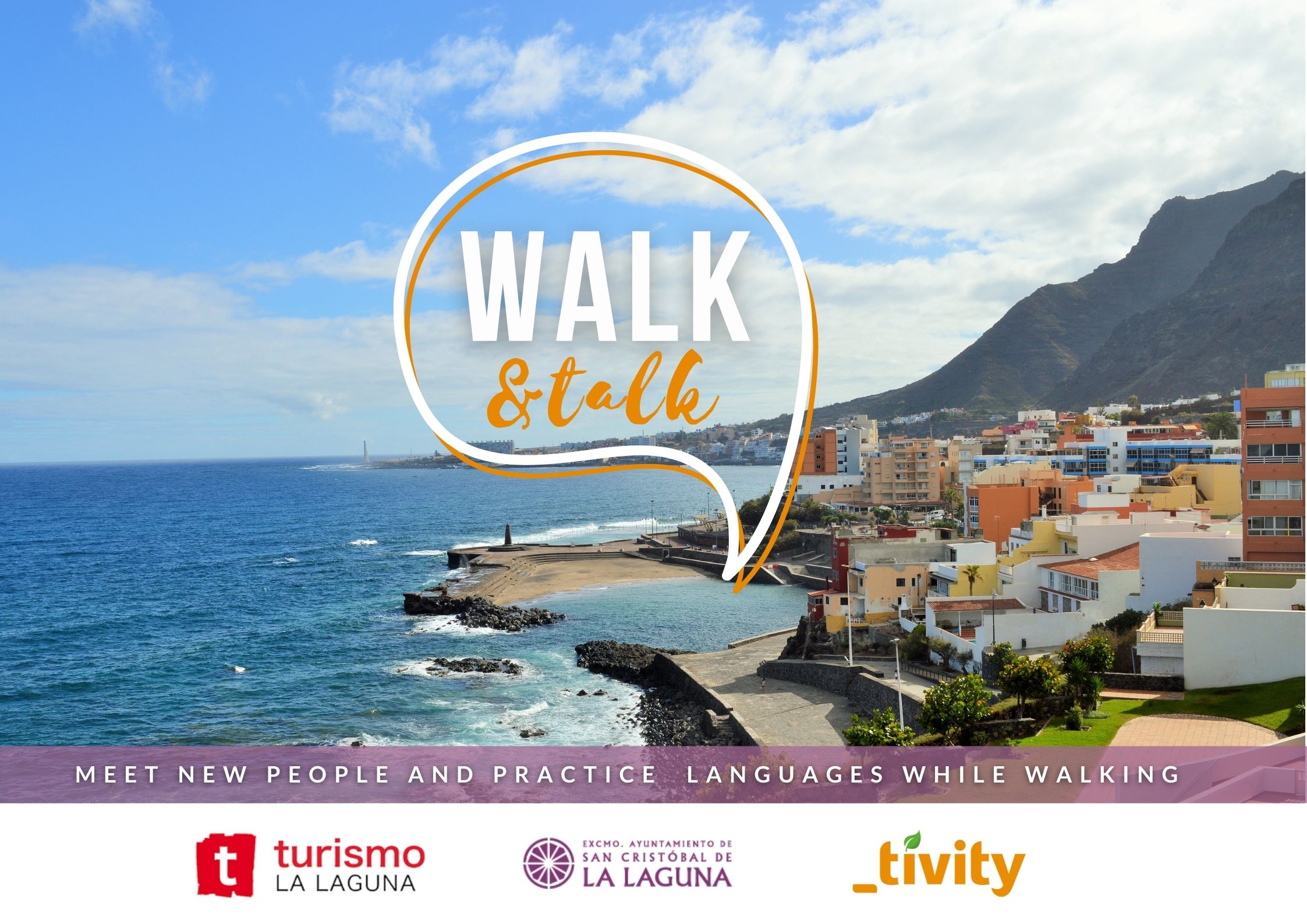 The hike: Free as the Ocean (Bajamar) – circular

A simple walk through the town of Bajamar, a hidden paradise: natural pools, waves for surfing and trails to the Anaga mountains. Bajamar, free like the ocean.
The activity is designed as a tandem or a language exchange where, through a series of dynamics and games, the participants will practice the language(s) they want.
Meeting point: Paseo Marítimo, in front of the natural pools of Bajamar.
You can use line 050 to reach Bajamar. For more information visit: www.titsa.com
IMPORTANT! Do not forget to indicate in the «Comments» section of the reservation the language (or languages) you would like to practice.
What should you bring?
suitable clothing and footwear for walking
sun protection and hat
enough food and water
Walk without leaving a trace. Remember, you are also a part of the conservation of the natural spaces and trails of La Laguna.
Book your spot now

Help La Palma. With the intention of helping those affected by the La Palma eruption, the reservation of activities includes a small donation of at least € 2.
You can find information about the different bank accounts of the main entities of the island in the following link: https://soydelapalma.com/
Once the donation has been made, you can send us the receipt by email (tivitycanarias@gmail.com) or WhatsApp (623 00 49 70) and your reservation will be finally confirmed.
Thank you very much, we are looking forward to seeing you soon!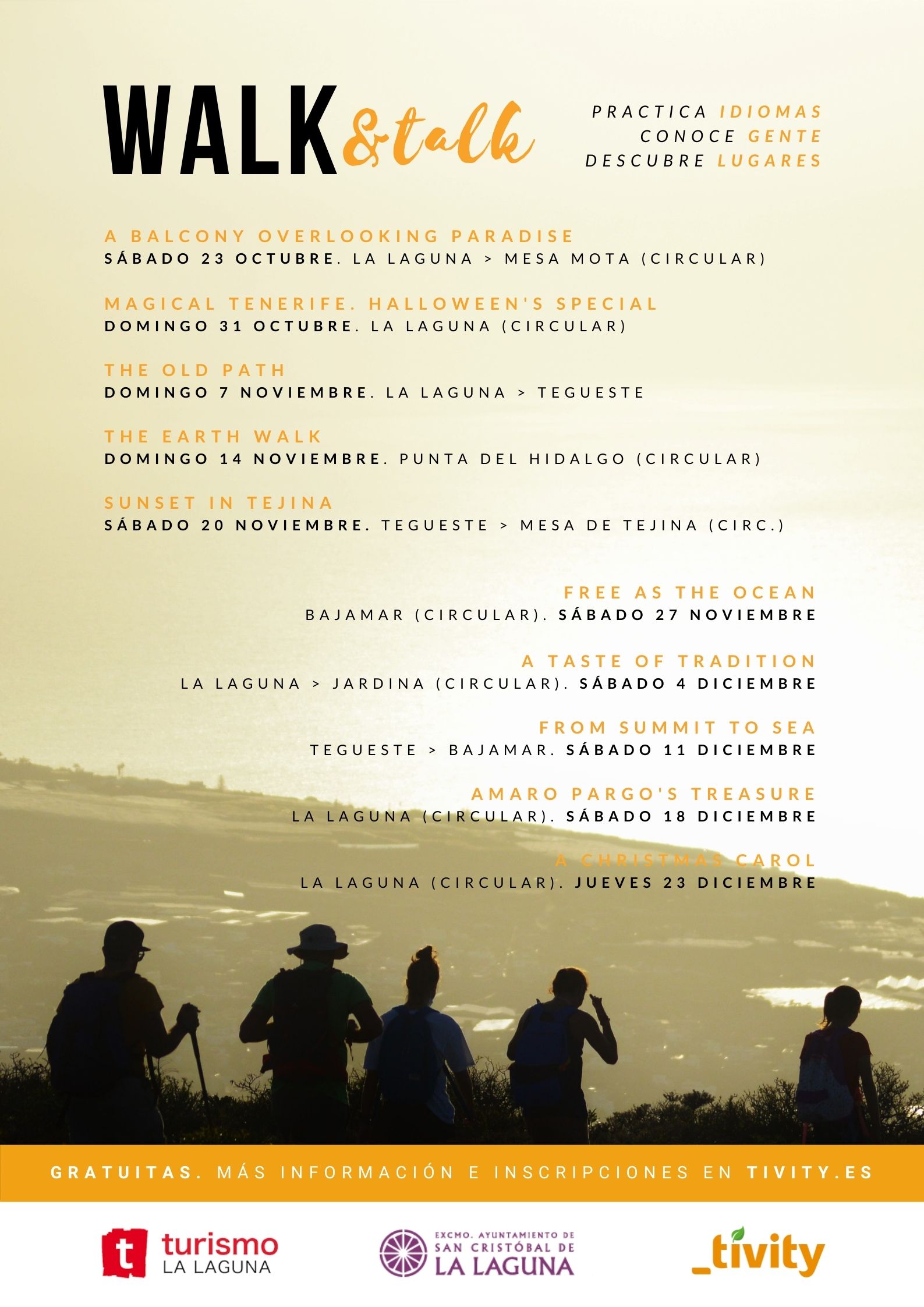 No results found.
Las reservas están cerradas para este evento.